MOTION|5 JOINT SUPPORT 

– A BODY IN MOTION STAYS IN MOTION.
KEY FEATURES OF OUR UNIQUE JOINT WELLNESS SUPPLEMENT FORMULATION:
BiovaFlex® is a super-premium ingredient with a substantial clinical study
Highlights of the clinical study
In a category segment which is very saturated with hundreds of products, how do you build consumer confidence? We introduce 'soluble egg membrane' the latest discovery in joint wellness
We use clinically proven 'herbal blends' which act as a magnifier to ingredient properties. This proprietary osteo-complex is one of the secrets to maximum performance in our 'joint formula'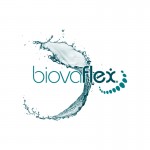 We have partnered with Biova® a research and development firm with a new patent process in extracting 'egg membrane'. Motion5™ IS NOT EGGSHELL membrane. It is superior. Biovaflex® patent process removes unwanted and unneeded additional calcium. The membrane is the key to increased mobility, flexibility and reduction in inflammation.
ACTIVE INGREDIENTS IN MOTION|5 JOINT SUPPORT PREMIUM FORMULA