REBOUND|X2 SUPER PREMIUM BCAAs

– THE NEW FACE OF RECOVERY.
REBOUNDX2 – BCAA – Super Premium Blend – Feel the Difference Immediately!
REBOUNDX2 is the hottest NEW BCAA in the industry. It has a ground swell that is growing FAST! Having this complex in your custom shakes is critical. But what if you are on the move?
Individual Stick Packs:

The most convenient BCAA available today.

Blu Fusion Flavor: 

This unique flavor of natural blueberry and pomegranate merge into a flavor that tastes amazing!

BCAA – Branch Amino Blend:

 Brings together three different amino acids all of which help to repair from the inside out.

L-Leucine, L-Isoleucine, L-Valine:

When combined together, these essential amino acids increase muscle strength and stimulate muscle growth.

Powerful BCAA Composition:

 Rebound X2 is the most powerful on the marketplace. Loaded with vitamins and a composition that works in concert with what your body needs!
Many take it first thing in the morning with breakfast to jump start the day, then post workout or prior to heavy workload activity.  This stuff gets into your blood stream quickly. Replenish your blood stream not only with hydration but by taking your hydration to the next level. One packet per 10- 16 ounces in cold water works great. But you can add it in as little as 8 oz. It will amaze you how it helps your recovery.  Try it with milk, almond milk or silk milk and it will blow your mind on how creamy it tastes.
Our scientifically engineered formula has pinpoint accuracy on the body's reservoirs to rebuild and replenish.
If you want to feel better, you must help your body replenish – Take BCAA's.
Replenish with the highest quality ingredients
Premium makes a HUGE difference in this category
Proven chemistry balanced with the perfect synergistic effect WORKS
Natural antioxidants with Blueberry and Pomegranate
Branch Amino Acids – BCAA's mend and rebuild – you need this to help your muscles recover
The combination of these Three Amino Acids makes ALL the difference
PRO SERIES REBOUND|X2

 – 

33% MORE

BULK SIZED BAG
10 MORE servings that other brands AT NO EXTRA COST!
40 SERVINGS!
We wanted to offer a large size for those that blend daily and use a bunch of different ingredients to 'custom blend'. It is the same GREAT BCAA blend just with an all 'natural chocolate' flavor.
Our scientifically engineered formula has pinpoint accuracy on the body's reservoirs to rebuild and replenish.
If you want to feel better, you must help your body replenish – Take BCAA's.
Replenish with the highest quality ingredients
Premium makes a HUGE difference in this category
Proven chemistry balanced with the perfect synergistic effect WORKS
Natural chocolate flavor – too good to believe!
Branch Amino Acids – BCAA's mend and rebuild – you need this to help your muscles recover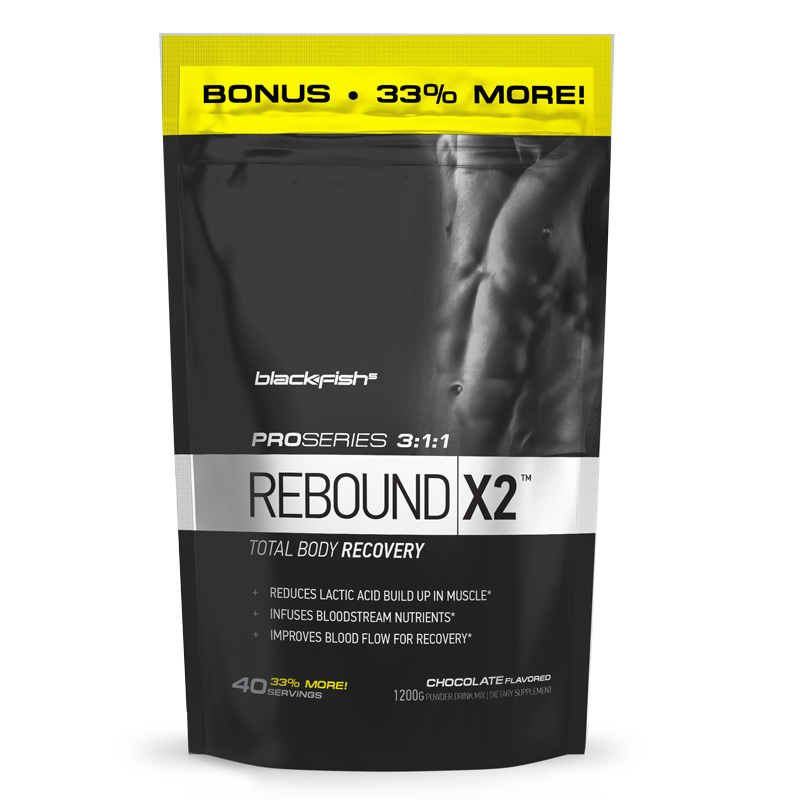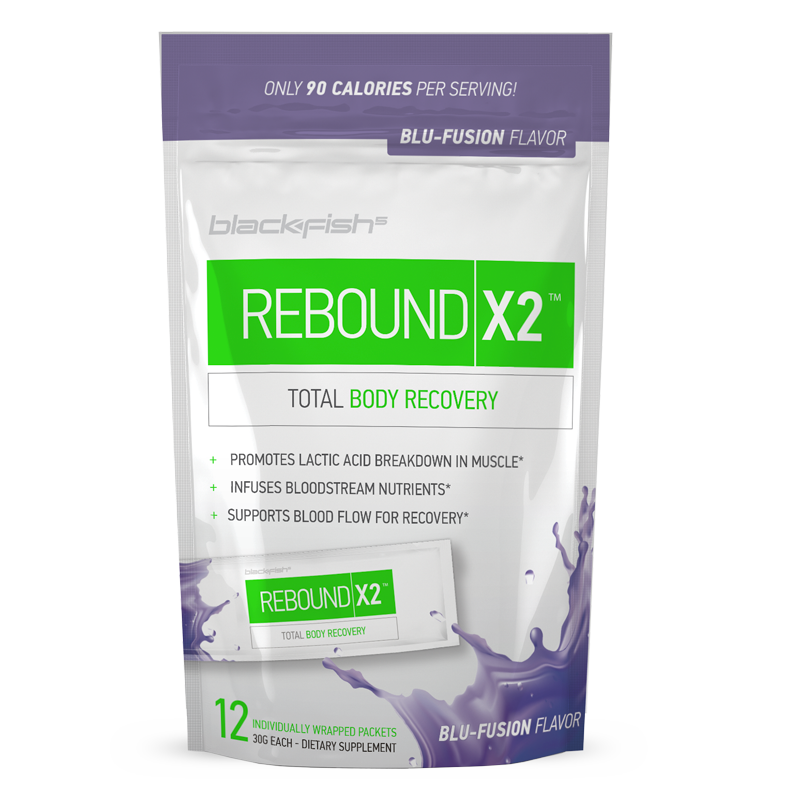 ACTIVE INGREDIENTS IN REBOUND|X2 PREMIUM RECOVERY FORMULA